Individuals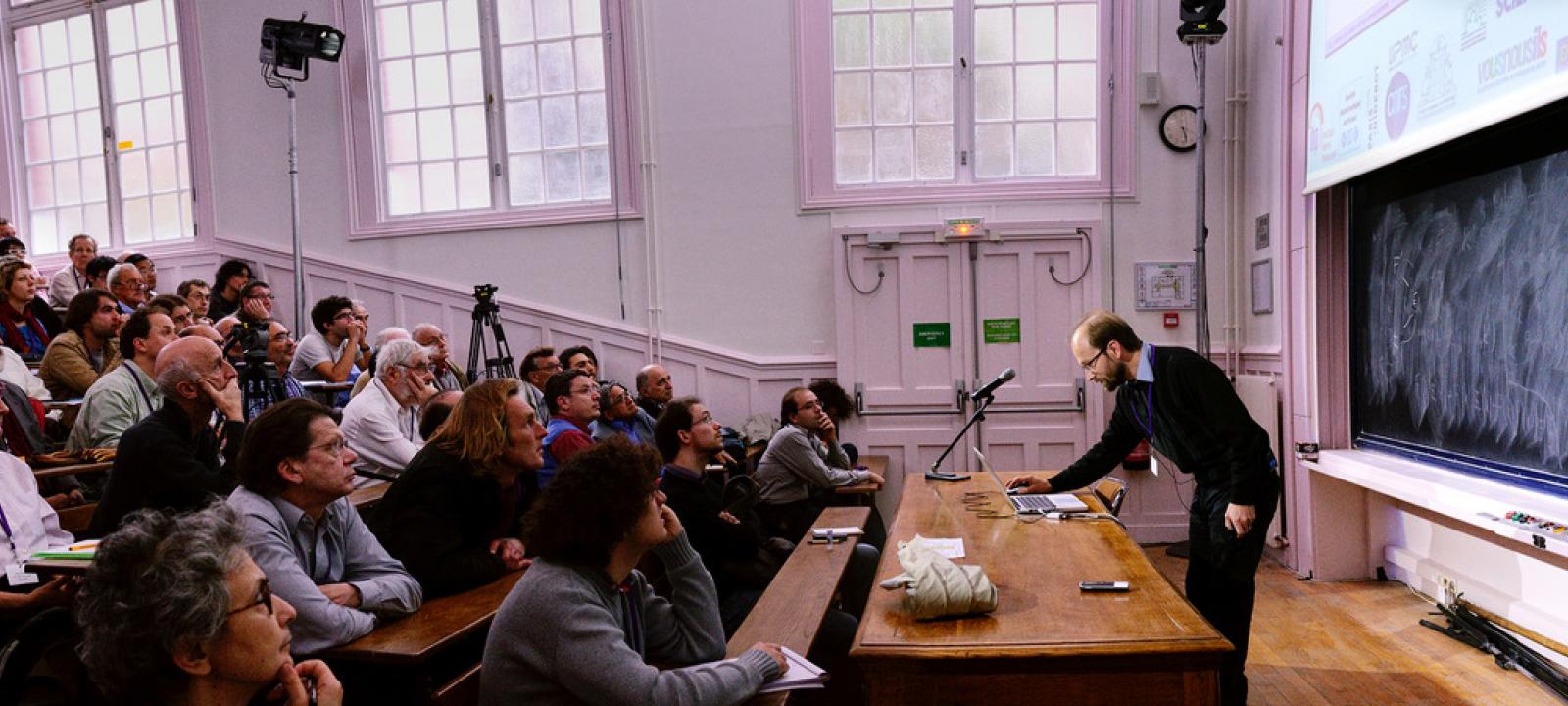 The IHP Endowment Fund is by its status eligible for sponsorship and can receive donations made by individual donors or patrons who wish to support the development project of IHP.
As an individual, you can make a donation to IHP and its projects.
There are several ways to bring your support : a one-time donation or regular donations, both of which can be allocated to a particular project.
Supporting the Maison Poincaré means being recognized as an actor in the projects and benefiting from tax advantages :
- French residents :
66% of the amount of your donation is deductible from your income tax within the limit of 20% of your taxable income, in accordance with the 2003 sponsorship law.
In recognition of your donation, you will receive invitations to the actions financed by the Fund (symposiums, conferences, exhibitions, etc.)
- US or Hong Kong residents : join the "American Friends of Paris House of Math" or the Give2Asia Friends Fund to make tax-deductible gifts to IHP and The Maison Poincaré.
You can also join the participative financing campaigns that we regularly launch : after "Math mon modèle" (2017), "Mystérieux modèles de Man Ray" (2018), "De l'autre côté du miroir" (2019), the annual program "The Maison Poincaré : math in a new light" is accessible here.
A Cercle des Bienfaiteurs (Benefactor's circle) is being formed. To become a founder and ambassador, please contact contact@fonds-ihp.org